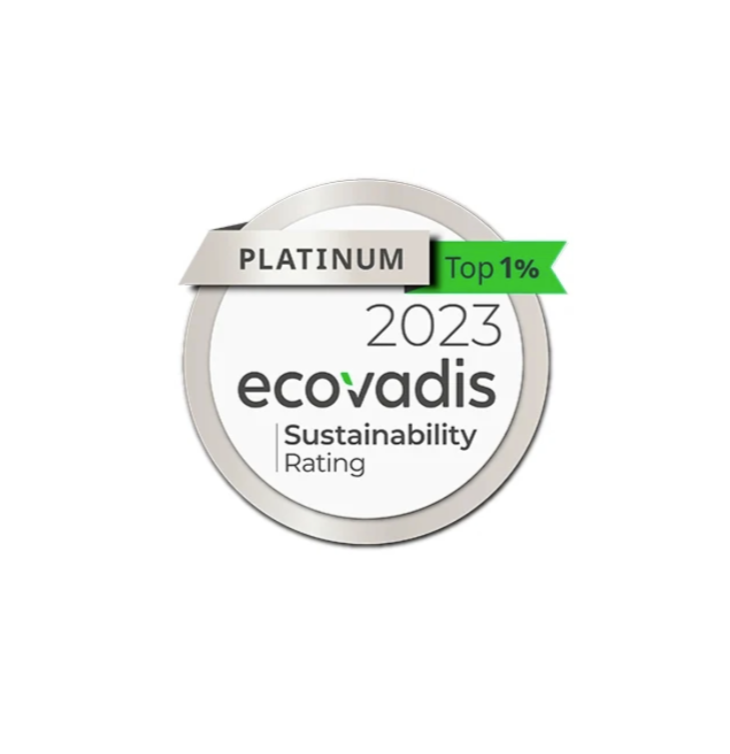 POLYMEREXPERT is proud to be committed to Corporate Social Responsibility (CSR)
As a manufacturer of polymers, particularly for the cosmetics and medical industries, we understand the significance of our responsibility to the planet and society. Our dedication to CSR has recently been recognized with the Platinum medal from ECOVADIS, acknowledging our excellence in sustainability and responsibility. This strengthens our determination to minimize our environmental footprint, support our employees, and make a positive contribution to the communities in which we operate.
Within this commitment, our company has established key objectives to promote sustainable procurement, social responsibility, and environmental protection. These objectives are aligned with our company belief : business must go hand in hand with ethical and ecological practices.
We are committed to implementing these objectives transparently, measurably, and responsibly.
1-Sustainable Procurement
Environmental and Social Traceability
POLYMEREXPERT is committed to engaging our suppliers in greater environmental and social traceability. This means working closely with our suppliers to monitor and improve the environmental and social impacts of their operations. We aim to establish tracking mechanisms to ensure that the highest standards are upheld throughout the supply chain.
Environmental and Social Criteria
POLYMEREXPERT selects its suppliers based on strict environmental and social criteria. These criteria include a commitment to CSR or certification, a reduction in the sourcing of petroleum-based products, and ethical labor practices. Additionally, our teams regularly scrutinize and challenge our suppliers regarding the compatibility of their products with our requirements (origin, compliance with environmental regulations and protocols, etc.). POLYMEREXPERT's goal is to create a strong and ethical supply chain while encouraging its partners to continuously improve.
2-Social Objectives
Employee Health and Safety
The health and safety of our employees are of utmost importance to us. POLYMEREXPERT implements practices and policies that ensure a safe and healthy working environment for all. This includes regular safety training, employee health monitoring, and prevention.
Working Conditions and Social Dialogue
POLYMEREXPERT actively works to improve working conditions of its employees by fostering open and constructive dialogue between management and employees. To enhance the employee experience, POLYMEREXPERT organizes festive and sporting events in order to strengthen social interactions and create a friendly atmosphere.
Skills Development
We believe in the importance of continuous skills development for our employees. Therefore, we invest in training and professional development programs to help our employees excel in their roles and advance in their careers.
Human Rights and Ethics
POLYMEREXPERT is committed to combating child labor, forced labor, and human trafficking in all its operations and supply chain. We respect human rights and support initiatives which prevent these unacceptable practices.
Diversity, Equality, and Inclusion
POLYMEREXPERT actively promotes diversity, equality, and inclusion within the company. For us, diversity enhances creativity and performance. These values are prominently emphasized in POLYMEREXPERT's CSR policy.
Prevention of Corruption and Anti-Competitive Practices
POLYMEREXPERT maintains a zero-tolerance policy toward corruption and anti-competitive practices. We ensure that all our business operations are transparent, ethical, and compliant with applicable laws and regulations.
3- Environmental Objectives
Optimizing Energy Consumption and Greenhouse Gas Emissions
POLYMEREXPERT strives to optimize its energy consumption by implementing measures such as solar panel installation and carbon footprint assessments. Our goal is to reduce our carbon footprint and contribute to mitigating climate change.
Responsible Water Consumption
POLYMEREXPERT closely monitors its water consumption and focuses on developing low-resource-intensive synthesis processes.
Air Quality and Raw Material Management
POLYMEREXPERT limits its impact on air quality by implementing environmentally friendly technologies and practices. Additionally, we work with bio-based raw materials and invest in recycling processes to minimize our use of non-renewable natural resources.
Consumer Health and Safety
POLYMEREXPERT complies with cosmetic and medical good manufacturing practices to ensure the health and safety of our consumers. The quality of our products and their compliance with regulatory standards remain at the heart of our mission.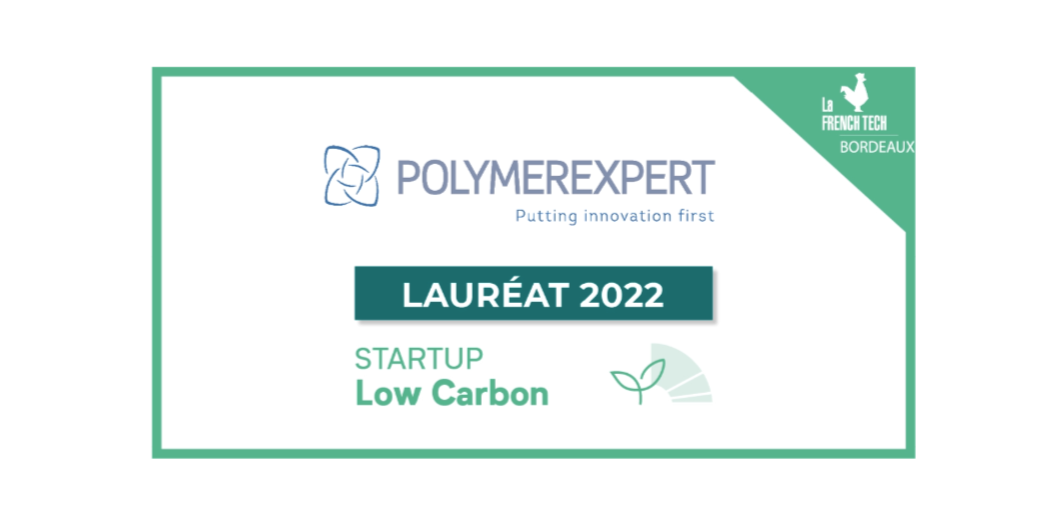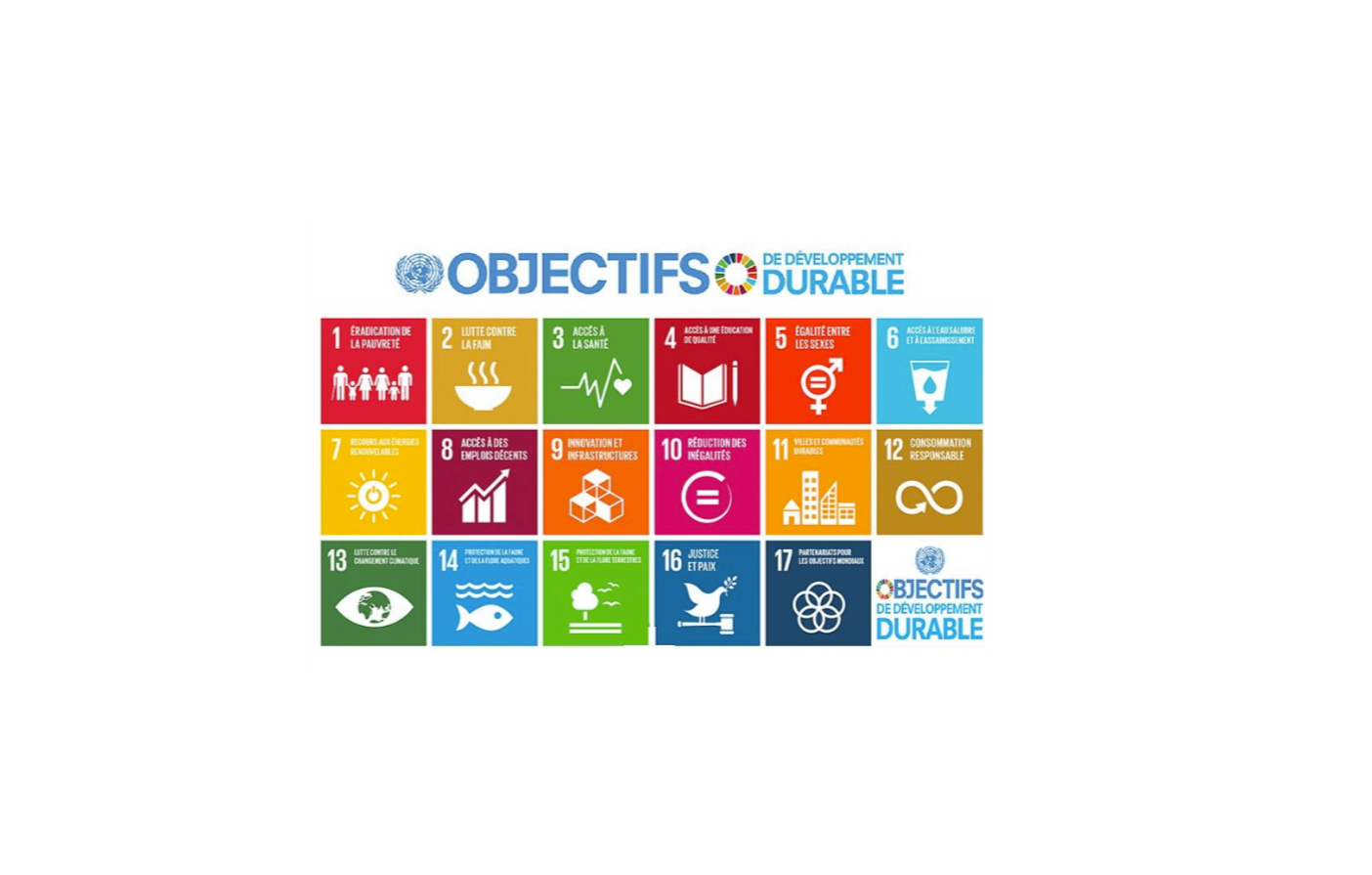 4-The 17 Sustainable Development Goals (SDGs)
The 17 SDGs defined by the United Nations (UN) aim to provide a roadmap to achieve a better and more sustainable future for all. POLYMEREXPERT aligns with this UN program by evaluating its contribution to these goals.
In Summary…
POLYMEREXPERT is determined to achieve these ambitious objectives in sustainable procurement, social responsibility, and environmental responsibility. We view these objectives as a way to create long-term value for our stakeholders, company, and the planet. POLYMEREXPERT will make every effort to measure its progress, communicate transparently, and continuously improve according to these essential goals. Together, we can contribute to a more sustainable, ethical, and eco-friendly future.