Marc Dolatkhani, Founder & CEO of PolymerExpert

About us
Founded in 2000, PolymerExpert is a French company specialized in the field of polymers. Born from a passion for innovation, the company has become a major player in polymer research and development, particularly in the medical sector (implantable & non-implantable medical devices, biotechnologies, pharmaceuticals), the aeronautics, aerospace, defense sector (composite materials, energetic materials, lubrication), industrial sector (building, energy, sports) or the cosmetics sector (smart raw materials, make-up, skincare, solar).
PolymerExpert has filed more than 65 patents and devotes 35% of its revenues to the development of new polymers.
Today PolymerExpert keeps innovating in this field by mastering the entire value chain from R&D to the production of its raw materials at its Pessac site, in compliance with ISO 9001 and 13485 standards and the concept of plant-based chemistry.
PolymerExpert supports its customers in their innovation projects
PolymerExpert serves the outsourcing needs of its partners in analysis and expertise, research and development, technology transfer and polymer production. The company specializes in the synthesis
characterization, formulation and production of polymers. It thus supports its partners in their innovation projects from the idea to the marketing of products.
PolymerExpert has formed a reactive team composed of doctors, engineers, technicians specialized in polymer chemistry and physical chemistry. It has a high-tech technological platform, including more than 30 analytical equipments and synthesis reactors ranging from 1L to 800L.

Professionalism
The PolymerExpert team is composed of doctors and specialized engineers. With 20 years of experience and adherence to our procedures, we pride ourselves on customer satisfaction.
Sucess
To ensure the success of your research and development projects, we always study the feasibility of the application before the study is launched.

Confidentiality
We work in a spirit of confidentiality, allowing your intellectual and industrial property to be respected in all circumstances.

Quality
Under the cover of ISO 9001 (since 2001) and ISO 13485 (since 2017) certifications, we are committed to a quality approach, thus guaranteeing, the safety and conformity of the results provided by PolymerExpert.
Our Business Lines
---
We work for high-value markets and have unique expertise in polymers applied to the following sectors:
MEDICAL AREA

Implantable and non-implantable medical devices

Biotechnologies

Pharmaceutical products
AERONAUTICS / AEROSPACE / DEFENSE SECTOR

Composite materials

Energetic materials

Lubrication
COSMETIC INDUSTRY

Supplier of intelligent raw materials

Make-up, skincare, suncare
INDUSTRIAL SECTOR

Construction
Energy

Sport
Quality, HSE and Social Responsibility Policy
---
Quality Policy
Quality is at the center of the company's culture, our working methods are based on our QUALITY system validated according to ISO 9001 &13485 certifications. Our certification perimeter concerns the whole activity of the company (Expertise, Design & development of innovative products and manufacturing of polymers). Our commitment is to be 100% attentive to our customers, guaranteeing them the compliance and safety of our results.
Social responsibility
Social responsibilitý is paramount at PolymerExpert, which complies with all existing French, European and U.S. laws regarding ethics, anti-corruption, environmental responsibility, child labor, forced labor and disciplinary practices. PolymerExpert has recognized and accepted the EICC code of conduct.
Health, Safety, Environment
Our people are the greatest asset to protect. We have implemented a department dedicated to health, safety, environment intended to ensure the training of employees, in waste treatment management and prevention of environmental pollution. This allows us to act proactively in the face of risks related to our daily activities, and to guarantee safe work processes.
Discover our corporate film!
---
Creation of PolymerExpert S.A.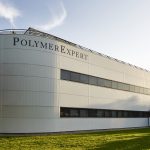 1st patented technology: intraocular implants & 1st production line of raw material for intraocular implants
Marketing of the ExpertGel® range for cosmetics and medical applications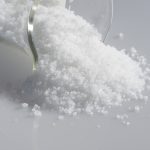 Creation of Innolens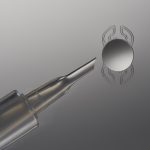 Launch of the EstoGel® range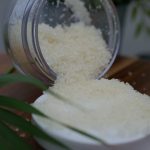 Launch of a 100% biobased oil gelling agent & COSMOS: EstoGel® Green -RPSO certification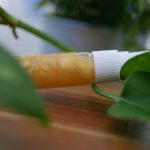 Zeiss enters the capital of PolymerExpert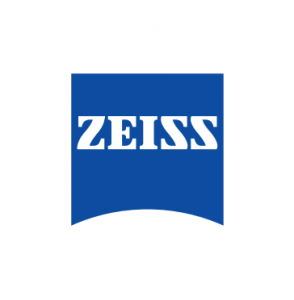 – Creation of a high-tech technological platform -1st transfer of license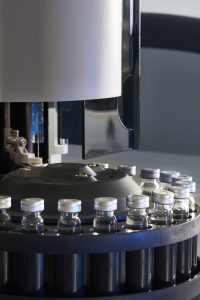 Development of biosourced polymers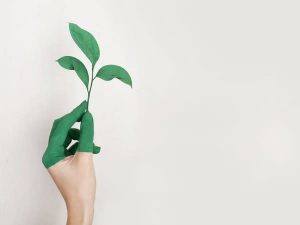 Launch of a cosmetic formulation laboratory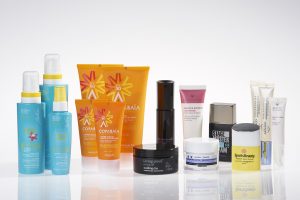 1st polymer industrialization for the space industry